Purchasing your ticket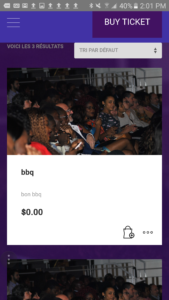 Visit Ennery.ca from your desktop computer or mobile device. Look for the event that interests you. When you have found your event, buy your ticket. Payments are made securely through PayPal.
Get your ticket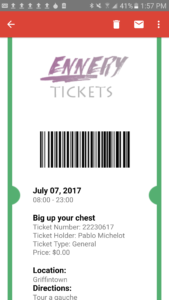 A few minutes later, you will receive your ticket in the email address provided. Keep it safe as you will need it to show it in order to be admitted in your event. A ticket is only valid once, for a single event.
Validating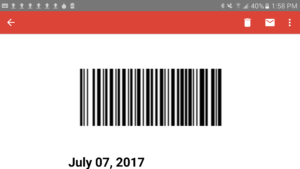 For a quick scan of your ticket, it is better to rotate your screen in landscape view (horizontal) and show your ticket to the person at the gate of your event so she can scan the bar code on your mobile device.
Access the application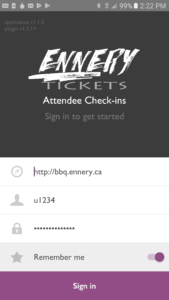 In order to manage your tickets or scan a ticket, launch the free Ennery app on an Android smart device, and login using the information that was provided to you when your account was created.
Select your event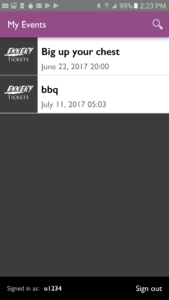 Once logged in, you can see your different events. Select an event to monitor the number of tickets sold in real time or if the event is free, look over the number of participants. This is where you will scan your tickets.
Scan the tickets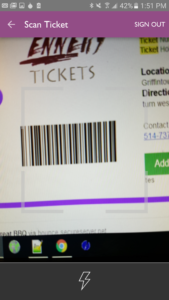 In the selected event, click on the bar code at the bottom of the screen to activate the ticket validation screen. Scan the barcode at about ten centimeters from the ticket. For faster scanning, we suggest expand the bar code and rotate the screen in landscape view. This takes about ten seconds.
Validation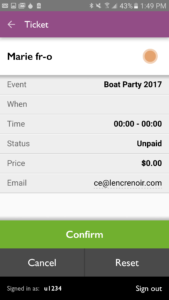 Once the ticket has been scanned, all details of the ticket will be displayed. You will see the name of the buyer, the type of ticket purchased (adult, child) if that was an option, and other details. Click "Confirm" to validate the entry. If the ticket has already been validated, a note will alert you on screen..
Manual validation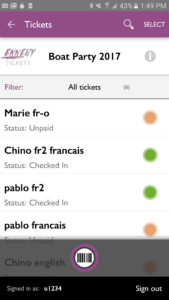 The Ennery application also gives you the possibility to manually validate or reject a ticket. In order to do this, access the list of participants in a select event. Swipe the participant's name to the right. Three options are displayed. You can confirm, cancel or reset the ticket. All this in real time.